60 Minute Massage, Ravenswood home studio – $25-50
All of my appointments are held out of my apartment in Ravenswood. This allows me to keep my costs down, which keeps my rates down too. And the homey atmosphere, my many plants, friendly small dog, and cat are pluses. Learn more about the space here.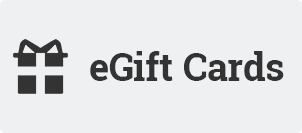 Types of Massage
Relaxation massage: For general muscle tension relief, aches and pains, and plain old good vibes relaxation. You could call this a Swedish massage. I can do deep tissue work here too.
Prenatal massage: Massage during pregnancy can be helpful for relief of common aches like leg and foot swelling, back pain, and tension headaches. It can also help to relax hip muscles in preparation for labor and reduce stress in general. I do prenatal massages primarily in the side lying position with careful attention to your comfort and safety.
Postpartum massage: Massage postpartum is often overlooked, but so important! It can address the various body aches that come after birth as well as the repetitive use strains that come with breastfeeding and handling your baby. And of course relaxation, a chance to nap, and spending time on yourself are invaluable in the postpartum period.
I offer shorter massages if needed for medical or personal comfort reasons as well.